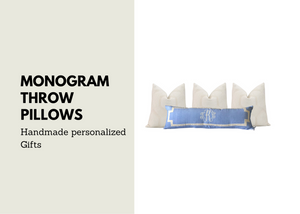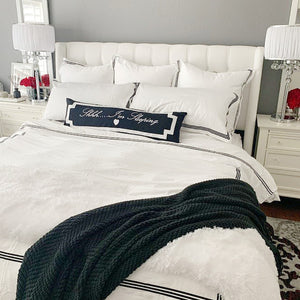 MONOGRAM PILLOWS & HOME DECOR
Handmade Monogram Pillow and soft furnishings made from natural fibers. Handwoven Throw Pillow Covers, Beanbags, Bolster Pillows, and Curtain to decorate your sofa, bedroom, or living room. Update your existing or new space with a unique monogram or a custom name throw pillows, poufs, and bean bags with fair trade and sustainable material.
Your Purchase Makes an Impact. Every single one is sustainably crafted
SHOP THE LOOK
Anna Hildebrand
Love the pillow! Amazing quality and looks perfect in our baby boys nursery! The perfect addition:
Shop this
Meredith
Very happy with my pillow purchase! Great quality and was exactly what I wanted!! Thank you!
SHOP THIS
Claudia
Nice quality pillow. Item as described in listing. Good construction and prompt shipping. Would purchase again.
SHOP THIS
We're on a mission
We want to empower women to stand on their own feet and support their families. Shop fairtrade and sustainble home decor products.
SHOP ALL
Start Designing. Order Swatches
Before Purchasing your custom product, see and feel the cotton fabric.
Order SWATCH
Let customers speak for us